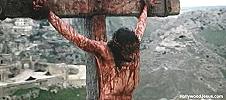 REPENT OF YOUR SINS...FOR THE KINGDOM OF HEAVEN AWAITS YOU....

I WAS CRUCIFIED FOR YOU!

  COME, RULE AND REIGN WITH ME IN THE KINGDOM OF GOD (OUR FATHER).....

John 1:10-12 (Amplified Bible)

10.  He came into the world, and though the world was made through Him, the world did not recognize Him [did not know Him].

   11.  He came to that which belonged to Him [to His own--His domain, creation, things, world], and they who were His own did not receive Him and did not welcome Him.

   12.  But to as many as did receive and welcome Him, He gave the authority (power, privilege, right) to become the children of God, that is, to those who believe in (adhere to, trust in, and rely on) His name.

YOU ARE VIEWING  -  WWW.THEKINGDOMUNITED.COM 

ALL RIGHTS RESERVED KINGDOM UNITED LLC © 2008-PRESENT

ALL RIGHTS RESERVED KINGDOM UNITED PUBLISHING  © 2008-PRESENT